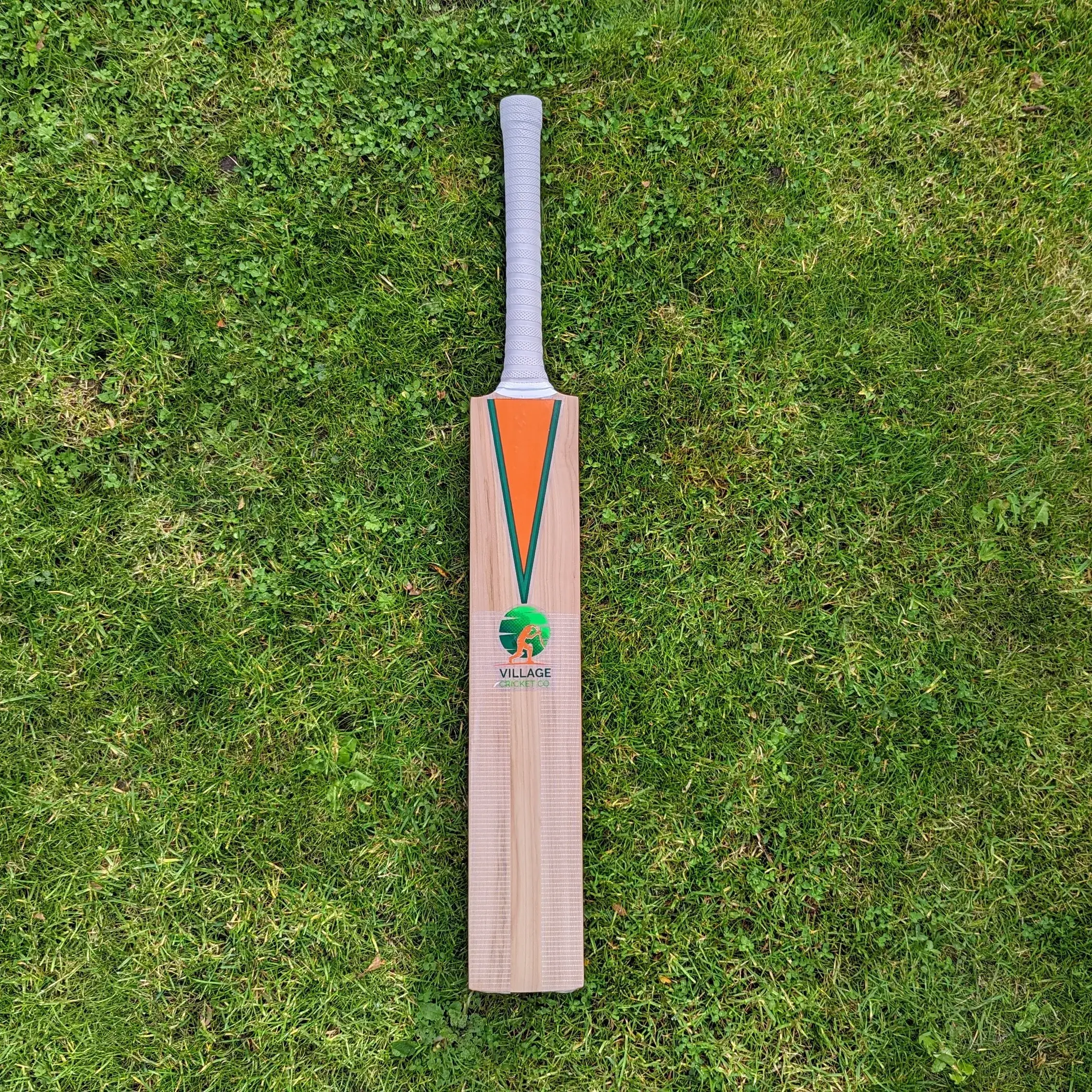 Our Village Cricket Cricket Bat Review
Cricket, a sport that has captured the hearts of millions around the world, requires not just skill and passion, but also the right equipment. A cricket bat is an indispensable part of a player's arsenal, and choosing the right one can make all the difference in performance. Today, we will be reviewing the Village Cricket Co Cheap Cricket Bat, diving into its features, materials, and overall performance. With a unique blend of traditional craftsmanship and modern technology, this bat aims to cater to players of all levels. Let's take a closer look at what it has to offer.
Village Cricket Co Bat Design and Aesthetics
The Village Cricket Co Cheap Cricket Bat boasts a classic and timeless design, with a minimalist approach that appeals to players who prefer a traditional look. The bat's natural, unbleached willow construction showcases the beautiful wood grain, while the subtle branding adds a touch of sophistication. The handle, wrapped in a high-quality grip, ensures a comfortable and secure hold during play.
Village Cricket Co Cricket Bat Materials and Construction
Crafted from Kashmir willow, the Village Cricket Co Cricket Bat offers exceptional performance and durability. The quality of the willow used in this bat guarantees a high number of straight grains, minimal blemishes, and an overall superior finish.
The bat's handle provides excellent shock absorption and flexibility, while the high-quality grip ensures maximum control and comfort. The carefully selected materials and meticulous construction process result in a bat that not only performs well but also lasts for many seasons.
Sweet Spot and Performance
The Village Cricket Co Cricket Bat features a large, evenly distributed sweet spot, enabling players to achieve maximum power and precision in their shots. The low-middle profile ensures that the bat caters to both front and back foot players, offering a versatile and adaptable choice for cricketers with varying styles.
The bat's impressive pickup and balance are achieved through expert weight distribution and careful hand-pressing, allowing players to enjoy a lightweight feel without compromising on power. The combination of a large sweet spot, excellent pickup, and balanced design ensures that this bat delivers consistent performance across a range of shots, from powerful drives to delicate cuts and flicks.
The bat's responsiveness and impressive rebound make it an ideal choice for players looking to improve their stroke play and increase their run-scoring potential. Its forgiving nature allows for a higher margin of error, which can be a significant advantage for both amateur and professional cricketers alike.
Customer Support and After-Sales Service
Village Cricket Co is known for its excellent customer support and after-sales service. Their knowledgeable and friendly team is always ready to assist with any queries or concerns, ensuring that customers have a seamless experience from the moment they purchase their bat.
Conclusion
If you're in the market for a new cricket bat that delivers exceptional performance and is tailored to your unique needs, the Village Cricket Co Cricket Bat is undoubtedly a choice you should consider.